Last Updated: Thu, Oct 13, 2022
---
Contact
We're available to provide the best possible service and support.
Get In Touch
2604 El Camino Real #210b
Carlsbad, CA 92008
United States of America
We're Seeing Stars
Verified Customer
Pedro Hernandez
Medical Offices
This service is fantastic. Setting up automated calls is super easy and affordable. I highly recommend it.
Verified Customer
Mark Hamilton
Nonprofit Organization
Sigma Voice exceeded our expectations for our call out needs. When we needed changes made they were happy to do so and performed changes in a timely manner. I highly recommend Sigma Voice.
Verified Customer
Haith Johnson
Retail Store
Absolutely LOVE THIS SERVICE!!! I recommend using Sigma Voice for any growing business!! We have got great responds & is a good way to stay in touch with your customers base! Helps us to turn customers to Loyal Customers to VIP Customers!!!
Verified Customer
Kristin Taylor
Senior Living
Sigma Voice was so easy to set up. I needed to get an immediate message out to my 60+ family members. It's affordable, the reports are amazing, and the customer service is beyond what I expected on a Sunday afternoon. Highly recommended!
Verified Customer
Ken Doke
Nonprofit Organization
I have been using Sigma Voice for a few years now on a number of campaigns. They have always been reliable and competitive. Their customer service is phenomenal. I highly recommend.
Verified Customer
Emma Otto
Retail Store
We have used SigmaVoice for our business for a few years now, and it has been a very good experience. The website is simple, straightforward, and easy to navigate. Customer service is excellent; professional and prompt.
Increase revenue with
Sigma Voice
Get started free
Get started with free personalized support. Create your own custom calling and texting strategy with a Sigma Voice expert.
Popular Posts From Our Blog
Check out the Sigma Voice blog to learn about mass calling and texting best practices.
Call Blasting Services by Sigma Voice: Efficient and Effective Way to Reach Everyone
Last Updated: Fri, Mar 24, 2023
In today's fast-paced world, it's essential to communicate quickly and efficiently with employees, customers, and members. Sigma Voice offers a call blasting service that enables companies to reach everyone across their enterprise with urgent alerts, important updates, and reminders. Mass email may also be an option, but it has low open rates. This blog post will discuss what a call blasting service is, its importance, who uses it, features, benefits, costs of not having it, and some examples of when it can make a positive difference for people and organizations.
Efficiently Schedule Interviews with Mass Calling and Mass Texting Recruiting Software by Sigma Voice
Last Updated: Thu, Mar 23, 2023
Sigma Voice offers a recruiting software that uses mass calling and mass texting to efficiently communicate with a large number of job seekers for scheduling interviews. In this blog post, we discuss the importance of recruiting software, who uses it, its features, benefits, and the costs of not having it. We also provide examples of when it can make a positive difference for organizations and how it saves time, money, and increases efficiency.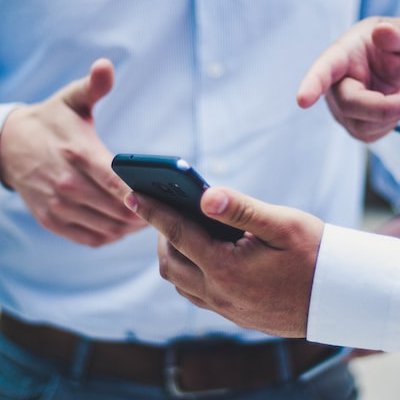 Enhance Your Business Continuity Plan with Mass Calling and Texting from Sigma Voice
Last Updated: Mon, Mar 20, 2023
A business continuity plan is essential for any organization to ensure it can withstand unexpected disruptions. Sigma Voice provides mass calling and texting services for urgent alerts, important updates, and reminders to on-site and remote workers. Learn about the features and benefits of a business continuity plan, how it saves time and money, and why it's crucial for any organization.